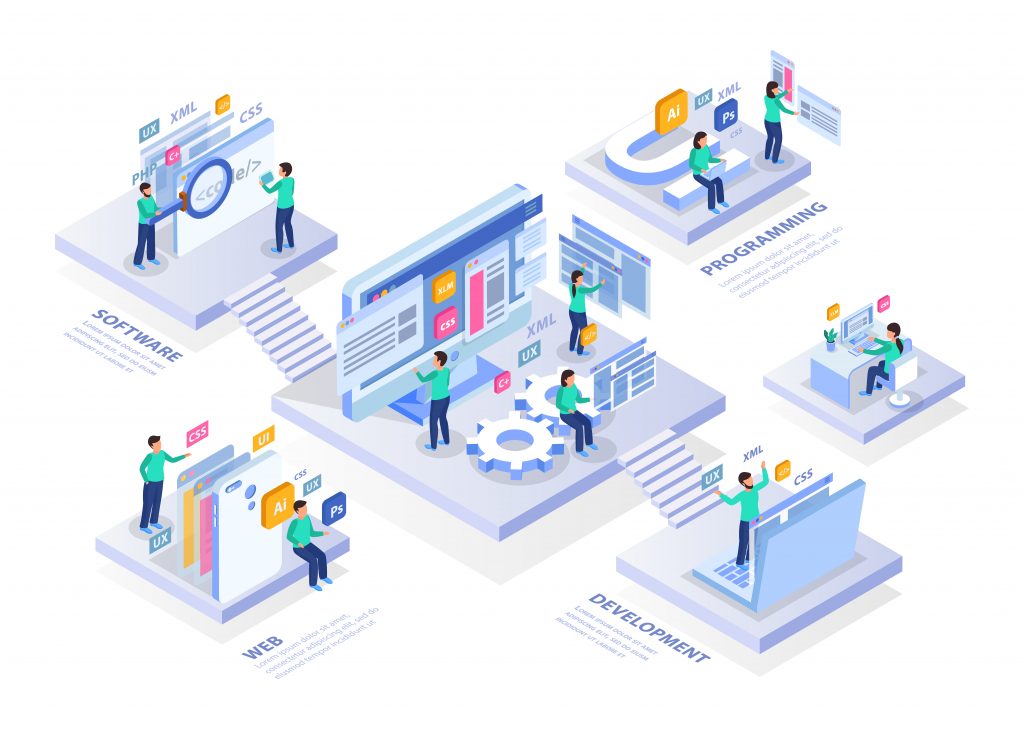 Every business wants to have the best website possible, so as to attract potential customers and get more business. Large businesses would have their own in-house IT teams to develop their website, while smaller businesses will have to hire a developer to build their website.
How do you know if your website is good or not ? A website is much more than just the external looks. It is a blend of good technology, good aesthetics, good SEO and other factors too. Well, it turns out that there are ways to rate the quality of a website. At the outset, a website can be rated on 6 high-level parameters:
Technical parameters
Functional parameters
Visual appeal
Content
SEO
Analytics
Let's break these down further to understand what they entail.
1. Technical parameters
Speed: All the pages of a website must open fast. A slow loading page will only ensure your customer loses his patience and goes to the next search result. A common culprit is large images which tend to slow down the speed. There are various tools to check how fast the website pages are when opened on a desktop or mobile. These tools must be used to ensure that all pages load quickly.
Responsive: Today's netizens have devices that come in all widths. From large desktops to small mobile phones. The website content has to be developed in such a way that it fits in any device. More importantly, 50% of users nowadays use mobile devices to browse the internet. So you must ensure that your website looks proper in the mobile device widths.
Broken Links: A website visitor would get frustrated if he clicked on a link that does not exist. Free tools are available on the internet to check your website for broken links. Either remove them, or make sure they are accessible.
Hanging Pages: These are pages which exist on your website but a visitor has no way of accessing them through the available menu. Find out your hanging pages and make sure they are linked to existing pages or menu items.
Use SSL (Https): Your website visitors want reassurance that it is safe to access your website. For this purpose, it is mandatory to have an SSL (https). Even Google search does attribute a small percentage of SEO points to websites that use SSL.
2. Functional Parameters
Navigation on the website needs to be smooth and easy. Everything should be intuitive.
The UX (user experience) on the website needs to be optimal. The user must find it very easy to use. The user needs to be able to find various resources like the Call-To-Action button, Contact details, Terms & Conditions, Other policies, etc exactly where they are supposed to be. If the user is made to find hard where these are, then they will jump out of the website.
Any page should be able to be accessed by at most 3 levels of navigation. If users are made to go deeper than 3 levels to find a page, they will get frustrated.
3. Visual Parameters
A website must be visually appealing. The combination of colors, fonts , and animation on the website must be aesthetically appealing to the visitor.
The brand name, logo and identity must be clearly displayed.
Avoid content clutter at all costs.
The message on the website (especially the home page) must be clear to the visitor.
Visuals must match the company ideals.
4. Content
Finally it is the content on the website that attracts or repels the website visitor.
Content must be unique and fresh.
Content must be posted regularly (blogs, videos, etc)
Try to create content distinct from what your competitors are creating. This will give you a unique standing within your industry.
Link your social media pages within your website.
5. SEO
It may not be possible to do full SEO along with the website, but basic SEO is a must.
At the very least, Technical SEO and On-page SEO must be done for each page. For more details on Technical SEO & On-page SEO, refer our blog What is SEO. If you are hiring a web developer to build your website, ensure that these activities are part of the scope.
Submit your website & its XML sitemap to various search engines like Google, Bing, etc. If you're website is built using WordPress, you can use a plug-in like Yoast which facilitates SEO activities.
6. Analytics
Google provides tools like Google Analytics which can be embedded into the website. This tool then captures and provides engagement details in the form of easy-to-read reports.
The analytical reports also provide demographic and geographic details of user engagement.
Utilize these reports to improve your content, to analyze UI / UX bottlenecks and continuously improve the website content and experience.
If you are building your website, then ensure it covers all the points mentioned above.
Contact us if you want to develop your website, or you want us to audit your existing website and suggest improvements. Get a free consultation.