Google Ads Agency in Chennai
Get immediate leads, grow quickly. No minimum Ad spend requirement. Fixed monthly fees. You pay to Google Ads directly. No long term commitment – pay us monthly.
Google Ads is a highly effective method of marketing that enables your advertisement to show up at the point when customers are searching within Google for the services, products or information that you provide. Your advert will display to people who are interested in its content. You can reach your customers by targeting keywords people may use to find your products or services and criteria such as age, location, specific times and devices, interests, search criteria and historical interests.
Vriddhi Digital is the leading Google Ads Company in Chennai, we have enormous experience and expertise in setting up, regularly reviewing and optimising your campaign to help maximise your return on investment and help you define and acheive your goals.. We provide update reports on a weekly and monthly basis to keep you informed throughout the campaigns.
Search Ads
Your ad appears as text when users search for relevant keywords
Display Ads
Your ad appears as an image(s) when user searches relevant keywords/pages
Search & Display
This is a combination where your ad can appear as both text and images based on  search
Video Ads
Engage consumers with a range of video ad formats on YouTube and partner sites.
Shopping Ads
Show shoppers your range of products, especially useful for e-commerce companies.
Apps Ads
Promotoe your mobile app across the Google ecosystem like search, youtube, etc
Different Google Ad Types
Search Ads show up on the results page when a user searches for something relevant to your product / service. For example, in the image you can see that the user is searching for a VPN service, and the first 4 results are all search ads. Search ads are a kind of pull-marketing method. They are highly relevant to the user's search intent, and thus have a high conversion percentage. This is one of the fastest ways of getting leads for your business, especially if you are new to the industry and you want to get a head-start.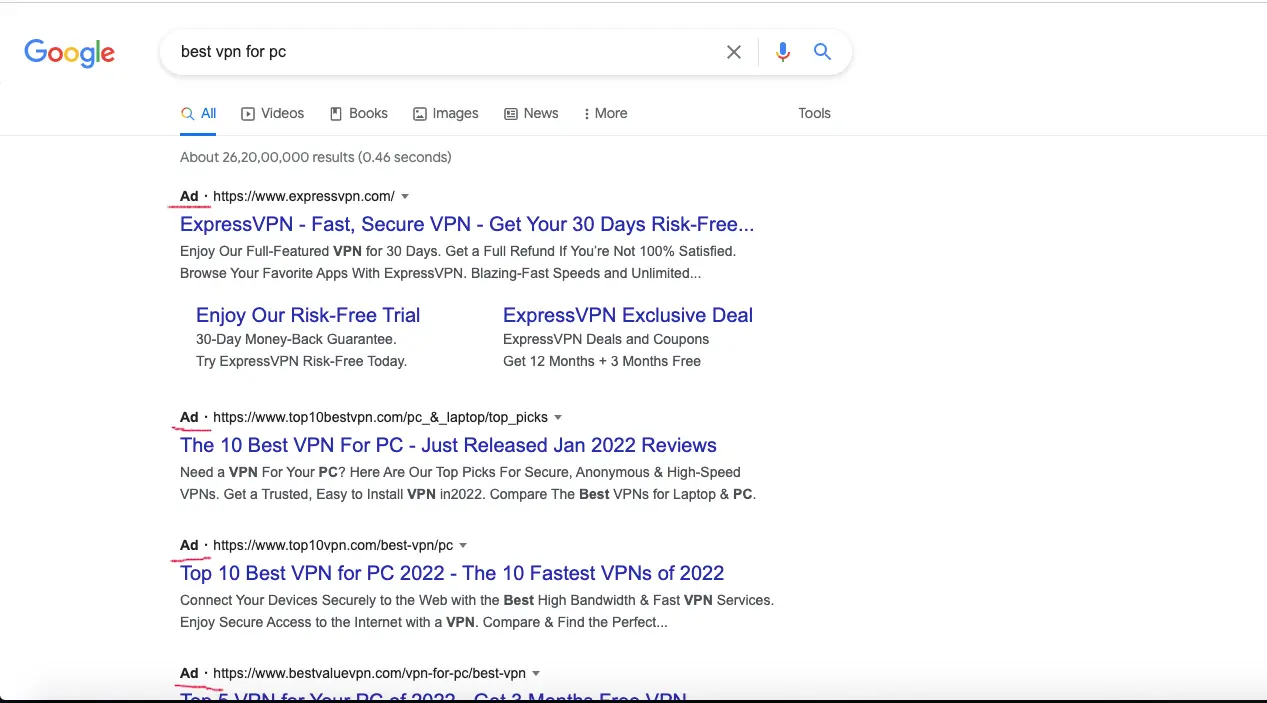 Display ads show up as images of our business on other people's website. For e.g., you can see the website on the right is a review website, but it has the ad image of another company which sells clothes. Since they show images, they can be quite attractive and appealing. They also help to increase brand recognition since they contain the logo, the name of the business, etc. Display ads are mostly used as a push-marketing method, they help build brand affinity, and they are also best used in retargeting and re-marketing campaigns.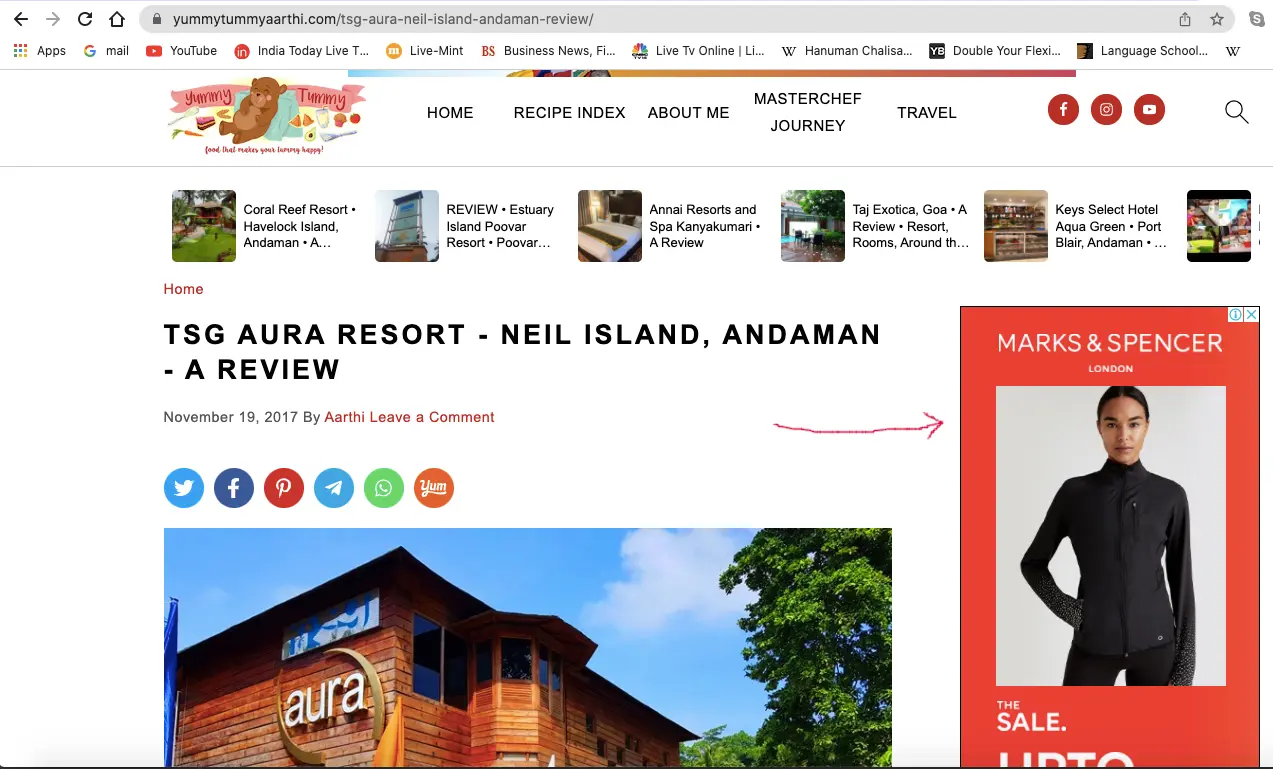 Video ads show up when people are watching their favourite youtube videos. Since they contain video and graphics, they have a high recall value. They can create strong brand recognition if the script and animation are done right and reflect the personality of the brand. Video ads can also be text-ads at the bottom of youtube screens. Like display ads, video ads too are shown on a push-marketing method and have high effect when used in re-targeting and re-marketing campaigns.
Shopping ads are shown for e-commerce companies which have large number of products of certain categories. So, if you are a grocery,  a fashion retailer, a shoe retailer, a handbag retailer, etc you would like to show attractive images of your products when people search for them. These ads throw up a bunch of relevant images to the user hence making it more likely that they would click your ad and land in your website.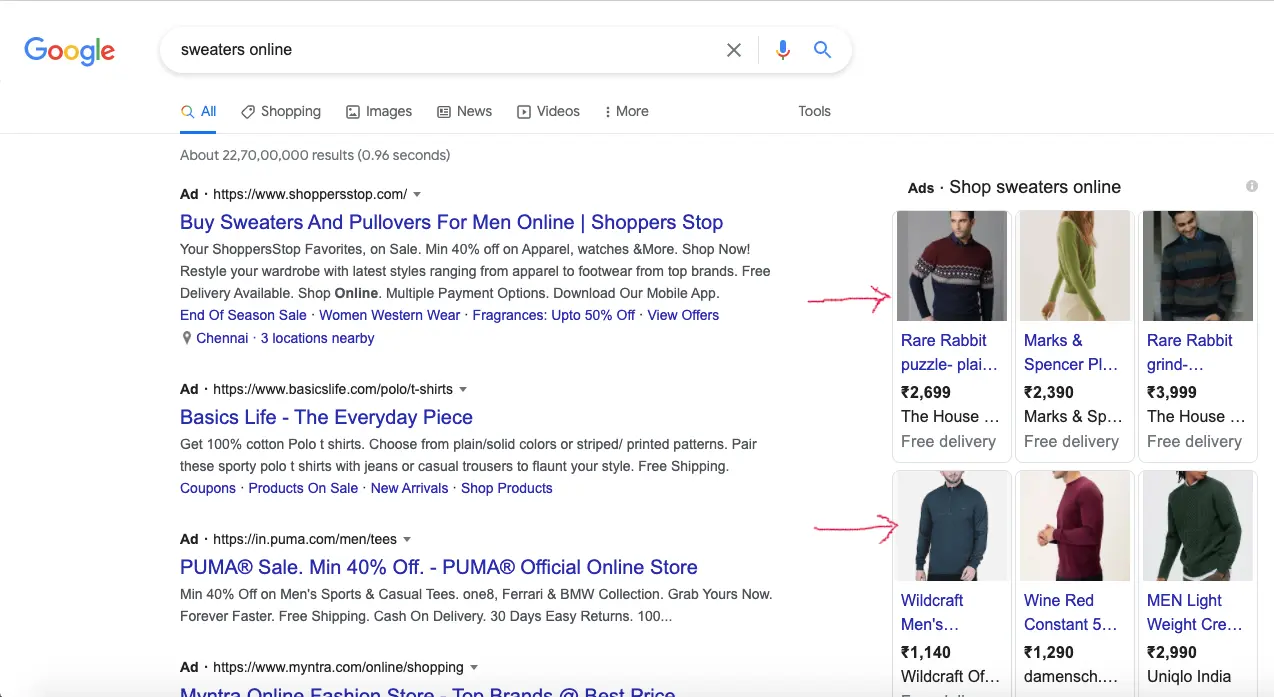 These ads show up in Google or iOS play store when people are search for an app. They can help improve your app downloads and installs. These can also be used to advertise within apps. If you have an app to sell, then you must use mobile app ads to increase your app sales.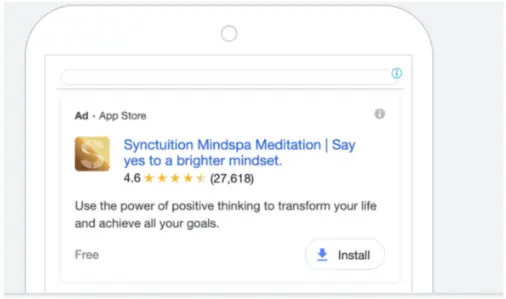 Immediate Leads
By using Google Ads, you get customer attention very quickly. You will get more leads and better quality leads for your business quickly.
Certified Professionals
Our experts are certified and experienced Google partners. Rest assure that they will handle your Ad budget in the best possible way.
Creative Copywriters
Ad content is written by knowledgeable and creative people which will ensure that your Ads get the right attention.
Notifications
Get your leads directly into your mailbox as and when they are submitted by the prospect customers.
Simple Contract
We require only a month to month contract. We do not pursue long term contracts. Customer satisfaction is of utmost importance.
High Transparency
We provide weekly and monthly reports. Also our experts are available on call at any time if you have any questions.
Google Ads vs traditional ads
Here we will see how Google Ads are way better than traditional ads like Radio / TV / Newspaper, etc.
$

Google Ads can be programmed to show to people interested in your product

$

Google Ads give you maximum control of how you spend your budget

$

Google Ads targeting options are very precise.

$

Quality of leads is very high with Google Ads

$

Ads campaigns are trackable, measurable and you can quickly tweak if required.

$

Remarketing and Retargeting is very much possible
With so many advantages, it is obviously the main staple of companies worldwide for advertising and increasing their sales.
Search Engines charge you on a pay per click basis
N

You get charged only when user clicks your ad

N

You are not charged for displaying your ad

N

Budget is flexible

N

Transparent data on clicks

N

Measure and monitor the clicks

N

Optimize the campaign for better results
Step 1
Competition Analysis
Business & Website Analysis
Keyword Research & Planning
Target Demographic Research
Target Location Research
Step 2
Defining Goals & Account Setup
Creating Ad Copy
Deciding Budgets
Defining Bidding Setup
PPC Landing Pages
Step 3
Revising Ad Copy
Monitoring Engagement Statistics
Reviewing Quality Score
Monitoring Conversion Rate
Optimizing Landing Pages
Step 4
Optimizing Bids, Ads, Landing Pages
Any Campaign / Account Changes
Step 5
Monthly Report
Quarterly Review
We have no minimum Adspend. No long term contracts. Our contract is month-to-month. Choose any of the packages below based on your monthly Ad Spend
Ad Spend
Upto Rs.25k
/

per month
Ad Account Setup

Campaign Management

Landing Page creation

Text Ads

Ad Copy Development

Conversion Tracking Setup

Split Testing

Search Network

Display Network

Image Ads

Google Retargeting

Facebook Retargeting

Monthly & Quarterly Reports
Silver
For Growing Companies
Ad Spend
Upto Rs.50k
/

per month
Ad Account Setup

Campaign Management

Landing Page creation

Text Ads

Ad Copy Development

Conversion Tracking Setup

Split Testing

Search Network

Display Network

Image Ads

Google Retargeting

Facebook Retargeting

Monthly & Quarterly Reports
Gold
For Bigger Companies
Ad Spend
Upto Rs.1 lakh
/

per month
Ad Account Setup

Campaign Management

Landing Page creation

Text Ads

Ad Copy Development

Conversion Tracking Setup

Split Testing

Search Network

Display Network

Image Ads

Google Retargeting

Facebook Retargeting

Monthly & Quarterly Reports
Diamond
For Large Companies
Ad Spend
Rs.1 lakh+
/

per month
Ad Account Setup

Campaign Management

Landing Page creation

Text Ads

Ad Copy Development

Conversion Tracking Setup

Split Testing

Search Network

Display Network

Image Ads

Google Retargeting

Facebook Retargeting

Monthly & Quarterly Reports
"We employed Vriddhi Digital to enable Google Ads for our International School. We got large number of leads per month which we were able to convert successfully. The Return on Ad Spend was much more than the cost of the ads. "